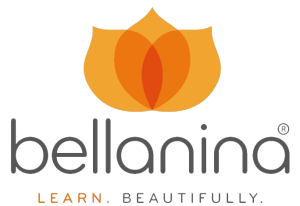 Envision your own growth…
HIGHER price per hour than traditional massage
LESS fatigue and strain on your body
NEW service encourages repeat visits from your existing clients
MORE income from Bellanina Skin Care product "add on" sales
EMPOWER your clients to improve their face with fun home care massage treatment
2-Day Seminar               
24 Continuing Education Hours  (NCBTMB, AMTA, ABMP, CE Broker)
Learning this remarkable treatment in a seminar is the quickest way to success. This hands-on course is action oriented and leaves you with the skills to begin performing the Bellanina Facelift Massage. Your Bellanina Certified Trainer will demonstrate an actual service while guiding you through the complete process of learning this treatment. Your 2-day class comes with a kit full of the treatment products as well as an instructional DVD and manual that you can continue to learn from after the class is over.
Give your business a Facelift!  Sign up now to jump start your practice, diversify your treatment offering and increasing your income.
Seminar Dates, 2018
August 19-20 – Atlanta, GA  /   September 9-10 – Sacramento, CA  /  October 14-17  *Instructor Training – Ann Arbor, MI  /  October 15-16  *Bellanina 2-Day Seminar – Ann Arbor, MI  
Register for the 2-Day Seminar
To register for the Bellanina 2-Day Seminar, you can make a full payment of $650.00 or a deposit of $410.00.  The $410.00 deposit 
is for the purchase of the Professional Kit, which includes the manual, DVD, supplies & products that will help you get started after you complete the seminar. The balance of $240.00 will be due one week before the first day of the scheduled seminar you are registered for. The Professional Kit will be sent to you before the seminar.

NCBTMB Provider #022228-00
CE Provider (FL, GA) #50-7840